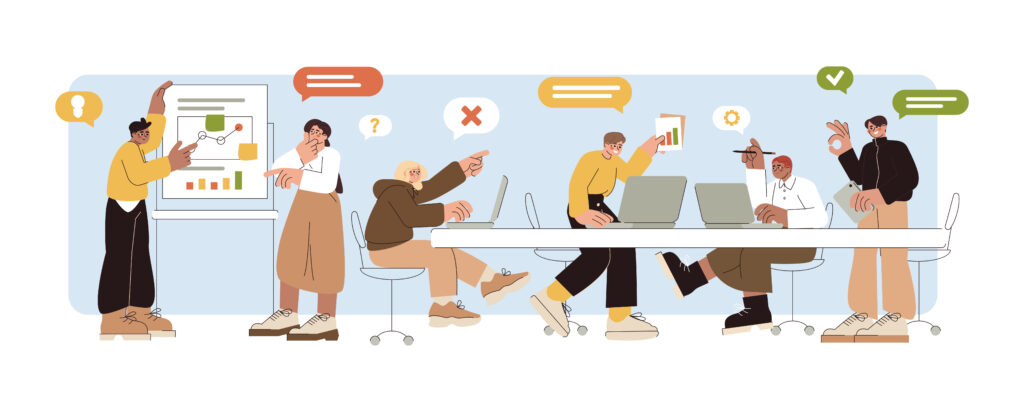 1. Tell Your Story:
You may have heard the same old saying many times. People buy from people, not from companies. The first step you must take is to tell your story. Stories have been told throughout human history. People have cords that are hard to remember, and they communicate emotionally, with issues. You have to tell the story of your product and do it in a way that builds trust with your potential customers. Give them a glance of the vision and purpose of your business. Tell them why you started your business. Describe yourself and what you feel is important to you. Let them know what your company is for and why.
2. Define Your Customers:
After you talk about who you are, it's time to talk about who your customers are. You need to clearly define who your eligible customers are and learn how to communicate with them. Communicating with them that you know who they are and that you understand them, can be one of the most powerful aspects of your product. Take the time to develop the personality of your product. Understand what your product is and how others see it. Getting to know your customers better will help you build a message that resonates with them. The identity of your customers should be reflected in everything you do. They have to see for themselves: in your photos, how you recommend, how they should use your product in your product descriptions,
on the success stories and updates you publish.
3. Be Active on Social Networking
I want to be careful here and make sure you understand one important detail when it comes to working on social media. I'm not saying you should talk about yourself and your products incessantly, all day long, every day on social media. What I am saying is that you have to be diligent in social media. Remember that social media is a channel for social interaction. People are there to interact and interact with other people. Therefore, when communicating with companies, they seek personal information. Hence interaction should also be a big focus while being active in social media.
4. Use Quality Images
When you sell a product online, your photography is very important. In fact, it is better not to use pictures compared to bad ones. Take the time to edit your photos. Invest in the right light.
Consider a different background that makes your products stand out. Use digital mockups if appropriate. Show your products used by your target customers. Use a size reference to let people know how big it is. Show off all your styles – like color and style.
5. Customize Your Website:
Your website is the domain of your product. Take the time to deal with it and prepare everything to get the best brand feeling. Make sure your fonts, colors, pictures, and messages all match your product. Your product should be present throughout your site. This includes product descriptions, your homepage, your page about, and yes, even your law pages.
6. Don't Be Afraid to put out Video
Businesses of any size and product may benefit from video advertising. Your videos give your audience the opportunity to get to know the people who run the company and discover products in a new way. CRED is a great example of video marketing.Their videos make sure that people know it's a CRED video. Their product does not look like a lot of features, but it does get the job done.
Consider starting a YouTube channel or sharing videos on Facebook live. Find out where your audience is and get those videos in front of them. You can also add videos to your products to help your customers build connections with the products. This helps your product be recognized and drive more traffic to your site.
7. Create a Blog
Blogging is a great way to help build your brand closer to your products. You can share articles that teach people more about how to use your product effectively. Also, make sure that your messages, photos, and other supporting information are relevant to your product. You should also make sure you keep your right customer in mind.
What questions do they have?
How can you help them?
How will reading this article make their day a little better?
8. Help Others
Helping others is an easy way to communicate emotionally with your audience. You can help others in a variety of ways.
Consider donating a portion of your sales to a charitable organization.
Get your staff involved in a local giving event.
If appropriate, donate your product to a charity that can make use of it.
Include information about the organization that helps the poor with the packaging of your product.
9. Bring Experts
Building a successful product does not happen overnight. There are many things you can do well and many things you can do wrong. Bringing an expert can be the best decision. At Devlofox.com, we understand what it means to build a product designed to increase online sales. We understand the subtle, and obvious, fragments that help to create a strong presence. If you want to talk about how you can connect with your audience better and grow your online brand organically, then connect with us at info@devlofox.com.
CONTACT US