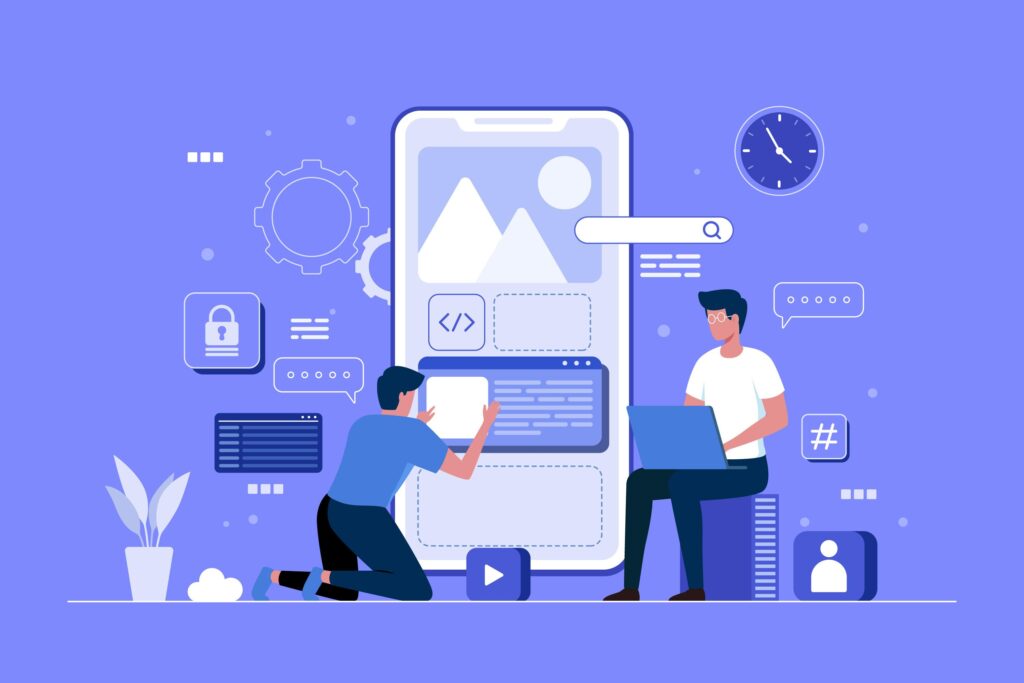 We live in an era of mobile phones. Haven't you thought about creating a mobile website? If not, your competitors will take care of it. You may regret handing them your mobile visitors. If you are tech savvy then smartphones are something you cannot live without. It has become your life partner. Designing and building a website is easy, but creating a website that works on both computers and mobile phones can be cumbersome. Nowadays, business owners know how important a mobile website is and how much traffic it can bring them.
If you're someone who owns your own business and doesn't have a mobile website, you don't know how much money you're leaving on the table.
According to statistics, 25% of smartphone users expect to access websites on their mobile device once a day. As an online retailer, our main goal is to create a website that can attract up to 85% of user interaction.Now the most important question is why does your website need a mobile makeover?
Here are some reasons why you should make sure your website's mobile experience is designed to please and attract customers:
Simplicity Is the Key
Always remember that the screen of your mobile device is much smaller than the screen of your computer and laptop, so you need to organize your website well. Adding too much information can create clutter on the mobile screen. I'm sure you don't want that. Just ask yourself certain questions:
What is the user's need?
Do you have a call to action?Do you offer a "buy now" option?
There are a few things to consider:
The content is still the king of the site.
Providing excessive information to the user.
The landing page is like the first impression for a user, it needs to be concise and clear.
Important website features must be present throughout the site.You should provide a separate search bar for easy navigation if your site is complex.
Ease of Scrolling
Imagine you are in a situation where you have to "pinch and zoom" all the time. I'm sure you don't want this experience. This could lead to a situation where you lose most of your customers due to the hassle this creates.
You can use check boxes and scrollable menu bars to simplify the data entry process. You want essential information to be visible so you can reduce the content of your page.
Always remember that you are creating a page where visitors use their fingers instead of mouse arrows.
Where Words Fail, An Image Speaks
Putting a catchy image is the best way to express a thousand feelings behind the picture. If users find the image attractive, they will be brought to the site. On the small screen, an image is a great way to summarize the whole message.
Some things to remember:
Choose an image to grab the user's attention.
You should never choose flashy colors for your image or background.The content must be clearly visible in the background.
Consider a complementary color palette that can complement the images you have chosen.
Scaling Is the Need of the Hour
It would be a mistake if you have a beautiful website that doesn't adapt to different mobile devices. There are more than 500 different screen sizes between iPhone, Android, Windows and tablets.
Some things to keep in mind when scaling:
The page should be scaled for both landscape and portrait orientation.
Try to create the website in HTML5 as this solves many Flash problems on mobile devices.
Make Easy Interface Actions
Always remember that your visitors are viewing your site on a smartphone and have many simple options for action.
Consumers often look for easy connections within their comfort zone.
There are certain things you should be aware of:
Maps, Twitter, Facebook, Email, LinkedIn, Play Video
Final Opinion
The main point is that advertisers and businesses are listening to the needs of users, because users would expect the site's presence on all types of mobile devices. Building a website for smartphones can help you earn more profits and change the mindset of users. If your business doesn't have a strategy, you need to optimize it for your mobile.
CONTACT US